F2J Rematec Awards
F2J is proud to announce that it has won two awards at Remanufacturer of the Year 2020
by @Rematec.
F2J has won in two categories: Best Reman Process Optimisation & Best Reman
Business Innovation.
This is great news and a very gratifying announcement for the F2J group which has implemented
a unique Vision System in the reman process.
Thanks to @Rematec for these two awards, F2J welcomes the members of the jury to visit our production site.
Thanks to all the F2J REMAN team who work every day on the optimisation of the reman process using new technologies.
For any information regarding the Vision System, don't hesitate to contact us.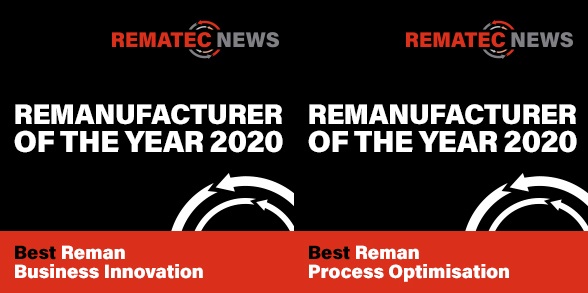 BACK